Outdoor is Sätila of Sweden's product segment that offers hats and beanies for those who love spending time outdoors. The collection includes everything from warm, lined hats for cold activities in the mountains or at sea to thin beanies with optimal breathability for high-pulse activities or activities in slightly warmer climates.
Sätila of Sweden has reworked its Outdoor collection for the 2017/2018 season in a modern color scheme, and almost half of the products are new styles. The product range contains a variety of hats and beanies that are suitable for all possible situations – from an urban environment through the borderland between the city and nature to activities in pristine terrain. The collection also offers products in a number of different materials, thus making it possible to enjoy being outside regardless of the weather and season.
"The basis for our Outdoor offer is form and function. We do not target a specific activity, but rather give our customers full discretion to decide what is suitable for what. We produce hats and beanies for people who are seeking an active outdoor life in all of its conceivable expressions," says Maria Stockefors, CEO of Sätila of Sweden.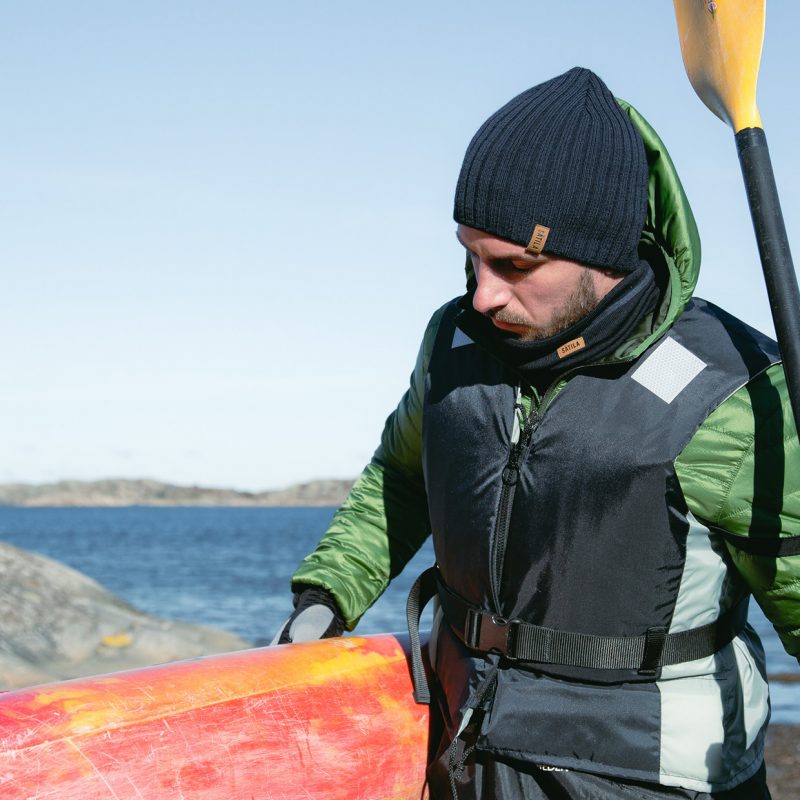 Wide variation among new products
The products that will be introduced this year include HÄLL – a knitted hat made from a comfortable lamb wool blend that is lined with fleece to offer a high level of comfort on really cold days. The hat has been given a striped pattern in colors inspired by the Nordic wilderness. At the other end of the spectrum we find PERCA – a beanie made from 100 percent polyester fleece, which thanks to its yellow or orange coloring offers high visibility when hunting or otherwise spending time in the outdoors.
For the coming season Sätila has also stepped outside the box with the introduction of two new hats in its Outdoor collection. STORM HAT is just what it sounds like – a classic southwester made from 100 percent polyamide that has been given a modern, exciting design. The hat has taped seams and is water resistant in order to be able to withstand the wind and rain, and a fleece lining offers warmth. The other new hat is called BJÖRK and is a cotton sun hat for slightly warmer days. It naturally can be impregnated if you would like to improve its weatherproofing.
"These hats are taking us into unknown territory. It is exciting and at the same time fully on the mark to be able to offer quality products with Sätila's design, even if they are not knitted. The new products make it possible for us to expand Sätila's offer to include products that can be worn throughout the year, not just when it is cold. You could say that, just as we try to inspire others by seeking new challenges, this is our own little adventure," concludes Maria Stockefors.
For more information, please contact: Sätila of Sweden AB
Maria Stockefors, CEO
Tel: +46 (0)70 888 23 02
Email: maria@satila.com