Seger's 2015 autumn-winter collection is a vibrant collection that's filled with everything from street-smart heavy knits to fashionable beanies and knitted high-performance hats.
THE HEADWEAR COLLECTION. Fashion scenes on the streets and in the mountains are starting to resemble each other. Choosing between function and fashion is no longer necessary; consumers get both – simultaneously. Through extensive diversity in its forthcoming collection, Seger demonstrates that there's a hat for every style and generation. The collection contains these lines: Diamond, Advanced, Street & Hill, Denim, Heritage, and Classic. In addition, Seger continues its partnerships with the Swedish Alpine Ski Team; Jens Byggmark, World Cup alpine ski racer; and Shai Dahan, street artist. People of various ages show the hat collection, which is based on the year that Seger was founded: 1947.
These models range in age – from 1, 4, 7, 9, 19, and 47 – to 68 years.
THE SOCK COLLECTION. Performance plays a role in all Seger's offerings. New materials and technologies make its socks even better. For this season, Seger invested in its own compression lab – to give the Seger Sense compression socks maximum performance.
"By having our own lab, we knit in compression and immediately test it on site – in parallel with production," says Per Segerqvist. "We find out directly if the compression is right; here, quality control is the name of the game. For the past 68 years, Seger has worked with world-renowned athletes. We watched them as they performed – as our socks performed with them. We know what they want and what they don't want. That's why our socks have unrivalled features and functions – developed together with the athletes – while being suitable for all users."
EVERYDAY SOCKS – last year's successful product line in the finest merino wool – was given new patterns and colors that follow the seasonal trends. All feet deserve the best – regardless of whether they're in the office or on the slopes.
SEGER HEAT SYSTEM
New for 2015 are battery-heated socks whose temperatures are controlled via smartphones – the first products out in the new line. QUESTIONS? CONTACT: Per Segerqvist, CEO. Phone +46 321 260 03. Text +46 701 690 613. per.segerqvist@seger.se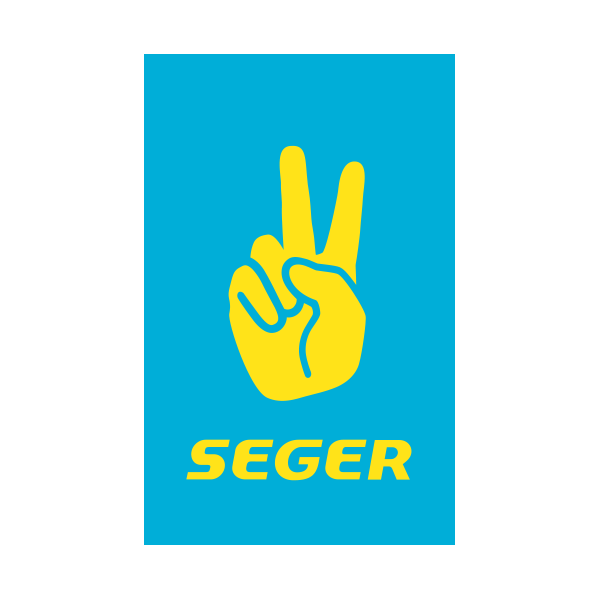 About Seger
Seger has been in the forefront of knitting since 1947. We create functional, high-tech knitted garments for better outdoor experiences. During our long history, we've become known for quality and durability in every detail. A combination of history and innovation leads us into the future with sustainable, high-perfomance knitwear.
Röshult
523 61 Gällstad
Sweden