Brands
More
Aclima
Sundvollhovet
3535 Krøderen
Norway
Aclima has targeted quality, textile innovation and a passion for outdoor activities for more almost 90 years. The underwear specialist with its production still in Northern Europe, focuses on high quality merino wool products.
Aclima has won many awards for their innovative products based on old knowledge of how to dress in demanding conditions, since 1939.
Close
More
Alfa
Jarenstranda 12
2750 Gran
Norway
Alfa is a major contributor to the proud Norwegian outdoor traditions and their innovative product developments have been challenging established standards for more than 80 years. Today, Alfa aims to offer you a better outdoor experience by providing high-end ski, trekking and hunting footwear for the quality conscious outdoor enthusiasts.
Close
More
Bergans
Loe Bruk 9
3300 Hokksund
NORWAY
Bergans of Norway is a leading provider and developer of outdoor equipment and technical clothing. We have a wide range of clothing for expeditions, outdoor, hunting, mountaineering, skiing and lifestyle. We also manufacture tents, sleeping mats, sleeping bags, backpacks and Ally folding canoes. Founded in 1908, Bergans has been driven by dedicated and passionate outdoor enthusiasts and played a major role in Norwegian outdoor life for more than a century.
Close
More
Cake
Hammarby Fabriksv. 43
120 30 Stockholm
SWEDEN
CAKE is a Swedish electric bike company born out of a passion for gravity sports, and on a mission to develop high-quality, sustainable performance products. CAKE realizes that the development of electric drivetrains will bring positive change to the future of motorbikes and that our customers appreciate this too. CAKE love to inspiring people, contributing to speeding up the journey towards a zero emission society, combining excitement with responsibility.
Close
More
Devold
Molværsvegen 12
6030 Langevåg
Norway
Devold of Norway provides high quality wool garments for outdoor lovers, explorers and professionals working in demanding environments. Established on the rough Norwegian West Coast in 1853, the company has spent over 160 years of research and development with one goal in mind: to provide you with unbeatable comfort, quality and protection.
Driven by innovation with a focus on quality, Devold continues to be a pioneer when it comes to developing the use of Merino wool. Today Devold offers a broad collection of baselayers, mid-layers and outer layers for year-round outdoor activity.
Close
More
Dometic
Hemvärnsgatan 15
171 54 Solna
Sweden
Dometic is a global market leader in branded solutions for mobile living, providing products for recreational vehicles, vans and boats – and now expanding into product categories solving the same needs but without installation into a vehicle. Dometic's motivation is to create smart, reliable and sustainable products with outstanding design. They work with large Outdoor Retailers in US, Australia and EMEA. Their ambition is to guide the consumers to en effortless, comfortable and social Outdoor experience. Dometic sell their products in approx. 100 countries and are headquartered in Stockholm, Sweden.
Close
More
Ecco
ECCO alleén 3
6270 Tønder
Denmark
Rooted in Denmark, ECCO is the only major shoe company in the world to own and operate every step of the shoemaking process. Unique to our industry, ECCO makes leather at own tanneries and produce shoes at own factories. ECCO Outdoor shoes are Made For The Elements. Every design is carefully considered to make sure you are ready for whatever you might encounter, whether you are out sightseeing, travelling, exploring or in the thick of nature.
Close
More
Elevenate
Kurortsvägen 20
837 51 Åre
Sweden
Founded in Åre in 2010, Elevenate is shaped by the culture of a modern mountain resort. Here, designer and competitive free skier Sara Rönngren and UIAGM mountain guide Jimmy Odén realized their vision of high-quality apparel that they wanted to wear in and around the mountains.
Close
More
Five Seasons
Lergöksgatan 14
421 50 Västra Frölunda
Five Seasons was established in Gothenburg on the Swedish west coast in 1982. For over 30 years the company has been producing high quality and technical sportswear with focus on ski, outdoor and sailing. Being born and raised on the west coast, where sea meets land and summer meets winter, they know what is needed to stay warm and dry. Five always strive to offer sportswear with best value for money.
Close
More
Fjällräven
Fjällräven International AB
89125 Örnsköldsvik
Sweden
Back in 1950, Åke Nordin developed a backpack frame that planted the seed that would go on to become the Fjällräven company. Ever since its beginning in Örnsköldsvik, in 1960, Fjällräven has continued to produce innovative and functional products that are appreciated by generations of outdoor enthusiasts across the world – and which have also received a number of distinguished awards over the years.
Close
More
Fuza Wool of Denmark
Amager Strandvej 30X
2300 Copenhagen S
Denmark
The Fuza Wool journey began with the founders' wanderlust, curiosity and desire to use the whole world as a creative work space. On our travels we met and were inspired by local craftsmen and women, who for generations have nurtured and passed down their fine traditions in hand knitting. With our own proud Nordic design traditions, we respectfully blended inspiration from the East, a love of nature and outdoor living and the Danish concept of 'hygge', and Fuza Wool was born.
Fuza Wool is a family business, and our focus lies on sweaters, cardigans and accessories in Oeko-tex certified merino wool from New Zealand. Our production takes place in Nepal and all our products are either made on old fashioned handlooms or knitted by hand on needles.
Close
More
Haglöfs
Henry Bergstens Väg 3
176 69 Järfälla
Sweden
In 1914, Wiktor Haglöf made the first stitch in a backpack that went on to inspire generations of people to get outside. From Haglöfs' Swedish heritage, with a commitment to sustainability and innovation, Haglöfs continues to create progressive outdoor products at the highest level for hiking, mountaineering and freeriding.
Close
More
Halti
Massbyvägen 101
01151 Söderkulla
Finland
Halti is a Nordic outdoor company from Finland. They create premium outdoor, ski, multisport and lifestyle apparel and hardware with unmatched function, intelligence and nature inspired design – to help you to find your own peak moment in the nature. Halti is for curious, active and demanding outdoor enthusiasts who value high functionality, best technical materials, perfect fit and beautiful minimalist Nordic design. Over the past 40 years their gear have been used in some of the most starkly, beautiful and unforgiving places on Earth. They have equipped expeditions to all of "The three Poles" – The North Pole, The South Pole and Mount Everest. Halti are continuing this heritage by inspiring all people to experience nature at its best.
Close
More
Helle
Helle Fabrikker AS
Holmedalsvegen 14, 6982 Holmedal, Vestland, Norway
Helle is renowned for high quality knives, traditional design and craftsmanship. The historic knife factory is situated with one side facing the fjord and ocean and the other side facing the rugged mountains. This is where each and every Helle Knife is made. Using traditional methods and historic machinery in innovating ways to create the long lasting tools for the outdoors. Made by hand and by people who live with nature at the doorstep.
Helle knives are designed and developed with the heritage from Scandinavian knife design in mind. Thoughtful adjusted to meet the demand of today's outdoor activities.
The location and connection with nature is why we say that each Helle knife brings a piece of nature in each knife they make.
Founded in 1932
Close
More
Helsport
Varmbuvegen 10
7221 Melhus
Norway
In 1970, Helsport launched the world's first tunnel tent, just one example of the innovative products from this family owned company. The brand focus is on high quality and lightweight mountaineering products. Helsport was started in 1951, in Trondheim, Norway and has since equipped hundreds of expeditions all over the world.
Close

More
Hestra
Box 116
33027 Hestra
Sweden
Hands come first at Hestra. For 80 years, they have been developing gloves that provide warmth, protection and fingertip sensitivity in the most varied conditions. Today, their range comprises more than 400 styles. It may sound a lot, but people and hands are different. That's why different gloves are needed.  Everything that Hestra do today has grown out of the timber forests of the uplands in the Swedish province of Småland. That is where Martin Magnusson and his family settled and where he began making gloves in 1936.
Today, Hestra has a presence in over 25 countries and, although they now have three factories and manufacture gloves for sports, fashion and professional uses, nothing has really changed.
The focus remains on hands and gloves. And Hestra is still their home.
Close
More
Hilleberg The Tentmaker
Box 25
832 21 Frösön
Sweden
For 50 years, Hilleberg the Tentmaker has specialized in doing one thing – building the highest quality tents and shelters available. Conceived and developed in northern Sweden, Hilleberg tents offer the ideal balance of low weight, extraordinary strength, and remarkable comfort.
Close
More
Houdini
Finnboda Varvsväg 16
131 72 Nacka
Sweden
Houdini's mission is what they call "core comfort for body and soul". This means no compromises when it comes to performance, sustainability and style. A majority of Houdini's products has been transformed from the conventional linear to the circular product lifecycle and can be recycled through a closed-loop recycling system.
Houdini delivers products from underwear to shell layers with the ultimate vision of enabling a "maximum experiences, zero impact" lifestyle.
Close

More
Hultafors
Box 38
517 21 Bollebygd, Sweden
Hultafors is known for producing world class hand tools since 1883. At the forge at Hults Bruk in the Swedish Östergötland, Hultafors make outdoor axes for all purposes with a forging tradition that goes all the way back to 1697. Today, just like when it first started, the work is characterized by proud craftsmanship. Take care of your Hultafors axe and it will be a faithful companion for a lifetime. A statement that fits well with Hultafors brand promise; "To rely on".
Close
More
Hurtta
P.O.Box 1769
FI-70461 Kuopio
FINLAND
The Hurtta brand consists of dog people dedicated to the comfort, health, and happiness of all dogs.
Hurtta wants to see all dogs, and their owners, outside and having fun – running, digging, swimming, jumping, exploring – doing all the things they love. Hurttas goal is to help you outfit your dog with the industry's best clothes and gear so you both can get outside and do more together.
Close
More
IAMRUNBOX
Bytaregatan 4B,
222 21 Lund
IAMRUMBOX is a solution, a life choice, the future. It is the missing link between running, business, family, and traveling. It might sound overwhelming – but it is not. It's just an unfolding segment and a new way of living.
IAMRUNBOX make backpacks that serve a purpose – today and tomorrow. Whether you carry a mobile office, a suit, food, or just any stuff – it makes it ergonomic, efficient but above all sustainable.
Close
More
Icebug
Icebug (HQ)
Fabriksstråket 35
433 76 Jonsered
Icebug is a Swedish shoe company that back in 2001 started to challenge the global footwear giants with new innovative traction technologies. The reason why Icebug started was the frustration of having to choose between slipping or saying no to outdoor activities because of the risk of slipping. Icebug traction technologies enable people to enjoy outdoor activities all year around, no matter the conditions.
Close
More
Inuheat
Inuheat Group AB
FO Petersons Gata 28
421 31 Västra Frölunda
INUHEAT® is an innovative "wearable tech" company from Gothenburg that has developed its INUHEAT® Wearable Heat Platform.
The platform enables brands to develop Heat Ready products that are prepared to provide users with active heat when paired with the INUHEAT ONE Powerpack, which is controlled with the INUHEAT® Smartphone app.
INUHEAT ONE Powerpack is the most advanced electronic solution on the market and makes it possible to use extremely thin and light state of art heating materials. These materials are developed by INUHEAT® to be seamlessly integrated into gloves, socks and other products.
Close
More
ISBJÖRN of Sweden
Västra Finnbodavägen 2
131 30 Nacka
SWEDEN
ISBJÖRN of Sweden was founded in 2005 by Maria Frykman Forsberg and Camilla Schmidt, after they became mothers for the first time and discovered a gap in the market for high quality and comfortable outdoor garments for children. The brand believes that all children are 'Multisporters by Nature' and should be allowed enjoy outdoor activities in all weather conditions, while remaining warm, dry and comfortable.
Production of ISBJÖRN of Sweden garments use recycled materials and the company continuously strives to be as environmentally friendly as possible, while still producing long lasting, tough and premium quality garments which emulate adult styles and materials.
The brand is symbolised by the Polar Bear – the toughest animal on the planet.
Close
More
Ivanhoe
Trikågatan 2
523 60 Gällstad
SVERIGE
The family company of Ivanhoe was founded in 1946 in Gällstad, a district known as Sweden's knitting centre, where tradition and pioneering spirits still live on. Several generations experience and competence enable Ivanhoe to continuously develop both base and functional garments. The material is usually different types of wool such as merino, lambswool and boiled wool, this can always be found in the collections. They also incorporate new blends, treatments, knitting and weaving techniques.
Close
More
Kuoma
Pohjallistie 1
52780 Kuomiokoski
Finland
Kuomiokoski Oy is the manufacturer of the original Kuoma boot, the kids' #1 winter footwear in Finland. Founded in 1928, the Kuoma team have gathered the expertise that gives them a unique insight into their customer's needs. A colourful collection of shoes and kid's outwear are designed to fit the harsh weather conditions of the Nordic climate, and combine our expertise with practicality, warmth and quality. With the manufacturing site in Finland, Kuoma has always followed its own path by offering unique solutions by innovative technology, since 1928.
Close
More
Kupilka
Kupilka, Lukantie 6, 80770 Kontiolahti AS
FINLAND
For many years, Kupilka outdoor products have received genuine popularity among hikers, hunters, campers, bushcraft teachers, courtyard cooks and other friends of nature, with recyclable and natural properties. Kupilka products are made from the company's own biomaterial and the production process is carbon neutral. The product range includes cups, plates, bowls, eating utensils as well as knives and firesteels. All Kupilka products are manufactured in Finland using EKOenergy.
Close
More
LedX of Sweden
Göteborgsvägen 10
504 35 Borås
LEDX of Sweden produces headlamps with optimal light scattering and a powerfull light. We only use the latest technology, to make our lamps light-weight and with great comfort. A wide range of accessories build LEDX ecosystem to give you the optimal choice for your unique event. Our success in Enduro and Orienteering proven that our lamps are built to last.
Close
More
Light my fire
Västkustvägen 7
211 24 Malmö
Sweden
Based in Sweden, Light My Fire specializes in outdoor accessories that are as practical in the city as they are in the wild. From making fires to eating meals – Light My Fire's innovative products have been taken to heart by both backyard adventurers and backwoods survivalists all across the world.
Close
More
Lundhags
Box 29, Atlantvägen 1
830 05 Järpen
Sweden
Lundhags makes boots fit for kings – literally. The company is a Royal Warrant Holder to the Swedish royal family. Since 1932, the shoemaker in Järpen, Sweden, has made comfortable and durable boots for all kinds of outdoor pursuits. Today, Lundhags also sells clothing, backpacks and other outdoor equipment developed in the same tradition.
Close
More
MINI A TURE
Gersonsvej 7
2900 Hellerup
Denmark
MINI A TURE feel strongly responsible towards future generations. Our children are the future guardians of the Earth, and it is our job to inspire them to take care of it. In order to learn to love nature and naturally feel the need to take care of it, MINI A TURE believes that it is necessary to feel at home in nature and feel its presence and magic. MINI A TURE creates technical outerwear, and continuously work to design clothes that are as comfortable, soft, dry and pleasant as possible.
Close
More
Moonvalley
Göteborgsvägen 89
43130 Mölndal
Sweden
Founded in 2018, Moonvalley is a sports nutrition brand with its roots in Måndalen, Norway. The brand produces organic, plant based and nutritionally balanced products with extraordinary delicious flavours – and a proud community of fans all over the world.
Moonvalley was founded by the three Swedish professional trail runners: Emelie Forsberg, Ida Nilsson and Mimmi Kotka. These three athletes are also food lovers with a strong passion for a sustainable, simple lifestyle – close to nature. As strong as the love of being outdoors in the mountains, the driving force is to create a new alternative in sports nutrition – that is plant-based products, liberated from all unnecessary additives.
Moonvalley is more than a brand. It's where Emelie and Ida call home, and – it is where everything started.
Close
More
Morakniv
Box 407
792 27 MORA
Sweden
Say Morakniv to a Swede, and you can be sure that person has a childhood memory of fishing or making bark boats. The high quality knives have been manufactured in Mora, Sweden since 1891. Today, the skills of the local craftsmen are embodied in the family-owned factory, where high quality steel is turned into knives used and appreciated by outdoor lovers across the world.
Close
More
Muurikka
Yrittäjänkatu 21
FI-50130 Mikkeli
Finland
Story of MUURIKKA begins in the 1976 when the Muurikka Griddle Pan was innovated. These thin hot-rolled Finnish steel pans enable you to prepare any kind of food outdoors, not to mention thin and crispy Muurikka Pancakes, which are the most famous and most beloved Muurikka foods in Finland !
Today Muurikka provides durable products designed for outdoor cooking -all from tiny stainless steel campfire kettles to big Tundra Grills -outdoor fireplaces, made of Finnish steel since 1983.
Muurikka invites people to gather together for cooking healthy, versatile food outdoor, and to enjoy unforgettable moments with friends and with Muurikka.
Close
More
Non-Stop Dogwear
Holtevegen 395
2372 Brøttum
Norway
Non-stop dogwear is a Norwegian company that make equipment for active dogs and their owners. Since the start in 2009, the products have been developed, tested and used by some of the world's best athletes within sports like dog mushing, canicross, skijoring and agility.
The purpose is to inspire dogs and owners around the world to be active together. The company is run by a young, international team based in Brøttum, Norway, with passion for what they are doing. Today Non-Stop Dogewear gear is being used by dogs and owners around the world!
Close
More
Nordic Pocket Saw
Del Torri AB (Nordic Pocket Saw)
Furubergsvägen 3
429 41 Särö
Nordic Pocket Saw is developed in Sweden and tested to withstand the harsh Scandinavian climate with the purpose to make your outdoor activities easier and more enjoyable. Simply put, Nordic Pocket Saw provide outdoor enthusiasts with powerful tools for demanding adventures in tough conditions.
Close
More
Nordisk
Papirfabrikken 74
8600 Silkeborg
Denmark
Nordisk is a Danish company with a heritage dating back to 1901. While initially producing down products, for the last 40 years the main focus has been on tents, sleeping bags, mats and accessories – split into two directions, one being a high-performance range of extreme lightweight products for ambitious outdoor activities, the other being a heritage range built for luxurious outdoor adventures, glamping style.
Close
More
NordShield
Keilaranta 15 B
02150 Espoo
Finland
NordShield® is a biotechnology innovator of proprietary, wood-based technology in the field of designing new antimicrobial surfaces that are utilized across different applications and industries. Our vision is to offer an alternative to the usage of non-renewable ingredients and heavy metals in antimicrobial products. The NordShield® technology creates nature-inspired surfaces that are based on sustainable core ingredients from by-products of the forest industry.
Close
More
Norrøna

Norrøna is for everyone who loves sustainable, high quality, functional gear with a playful design. Our mission is to make great products our way for people with an active lifestyle through our design philosophy: Loaded Minimalism™. Inspired by the rugged Norwegian wilderness and driven by our passion for nature, we push the boundaries of product design with functional solutions to equip you with high-end, protective gear for your outdoor adventures.
Close
More
OrganoTex
Linjalvägen 9
SE-187 66 Täby
Sweden
OrganoTex is a Swedish innovation based on a patented green technology inspired by the water-repellent properties of the lotus plant. Our shoe care range, textile waterproofing and detergent products are PFAS-free and readily biodegradable – so nothing is left in nature. OrganoTex is developed and manufactured by the Swedish greentech company OrganoClick.
Close
More
Øyo
Øyovegen 32
N-3580 Geilo
Norway
NORWEGIAN MAKER OF DURABLE TOOLS SINCE 1882
Øyo is a family business from Geilo, Norway. They believe that good tools ought to be easily accessible in people's everyday lives. The company have produced durable high-quality tools for kitchen, outdoor activities and craftsmanship since 1882. Øyo delivers an experience. To use great tools creates a special sense of achievement, a feeling of balance and joy. It is not unusual to establish a personal relationship to tools that are being used a lot. This relationship creates happiness.
Close
More
Pinewood
Bokåkravägen 4
Box 405
331 24 Värnamo
Pinewood is a leading manufacturer of leisure products that combine high quality, great function, good fit and excellent design. Pinewood supplies hunting clothes, fishingwear and outdoor clothing for as well adults as children with minimal environmental impact. The clothes allow you to enjoy uninterrupted leisure activities regardless of the weather. The company is family owned and founded in 1996.
Close
More
Polygiene
Polygiene AB
Stadiongatan 65
SE–217 62 Malmö
SWEDEN
Polygiene® Permanent Odor Control Technology is a world-leading technology for odor control. The company is recognized as the global provider of Stay Fresh™ solutions for clothing, sports equipment, lifestyle textiles and other materials. Polygiene brings the Scandinavian values of quality and care for the environment to life through its products. More than 100 global premium brands have chosen to use Polygiene in their products.
Close
More
Polyver Sweden
Pilgrimcenter 110
84397 Pilgrimstad
Sweden
Polyver Sweden was born from a desire to encourage everyone to enjoy outdoors without having to worry about getting cold feet. For the past 15 years Polyver has protected people from nature's chill, making them feel safe and comfortable in even the most extreme conditions. Today, Polyver is very proud to be one of the last outdoor brands to manufacture their PU boots in Sweden, focusing on high quality winter boots offering excellent comfort, lightness, insulation and durability.
Close
More
Pomar
Tehtaantie 1
29630 Pomarkku
Finland
POMAR | SHOEMAKERS IN THE THIRD GENERATION
Dedicated to producing sustainable, authentic, high-quality footwear, which combines comfort, usability and Nordic design.
A Finnish footwear brand with a passion for shoemaking, we empower people to enjoy life on the move whilst our footwear help embody a Nordic outdoor lifestyle.
Close
More
Primus
Hemvärnsg. 15
171 54 SOLNA
In 1892 F.W Lindqvist, from Stockholm, created the world's first soot-free kerosene stove that made life simpler for adventurers. Since then, Primus products have made countless expeditions possible. Passion, for the outdoors and the technical expertise is the secret behind every one of Primus innovations and what ensure that the products become reliable and life-long companions.
Close
More
Real
Drytech AS
postboks 5736 Tomasjord
9287 Tromsø
Drytech are based in Tromso, up above the Arctic Circle in Norway. The REAL Turmat meals (also known as REAL Expediton Meals) are made mostly from fresh natural Norwegian ingredients and carefully freeze dried. Drytech have developed their own freeze drying process, which is designed to keep as much of the natural taste, aroma, appearance and nutrition of the meal as possible.
Close
More
Recco
Radiovägen 3A
18155, Lidingö
Sweden
RECCO® Technology makes you searchable by rescue professionals worldwide.
Close
More
Reima
Karhumäentie 3
01530 Vantaa
Finland
Reima knows how to get kids out and about! Established in 1944, the Finnish brand offers premium active wear for children, tip-to-toe and all year round, designed for sustainability. This year, the around 7 million Reima garments produced enable kids all over the world to move and play freely, in all conditions – always safely and in comfort.
Close
More
Sasta
Eteläinen Kauppatori 4
75500 Nurmes
Finland
Based in one of the last true wilderness areas in Northern Europe, Nurmes – Sasta has over 50 years of heritage in providing the highest quality outdoor apparel for some of the most demanding wilderness conditions. Dark and dense forests, fells and dark blue lakes open practically from the doorsteps of their head office, providing the ultimate testing laboratory for our products.
Sasta is guided by the old Finnish Philosophy of respecting nature, which takes many notions. It directs their sustainable thinking in design and production, while it also underlines the old wisdom of Finnish outdoorsmen – equipping yourself properly when heading out in to the wilderness.
Close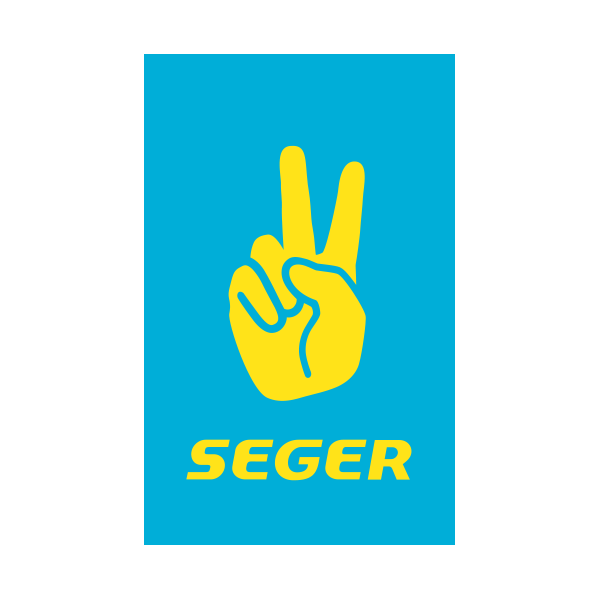 More
Seger
Röshult
523 61 Gällstad
Sweden
Seger has been in the forefront of knitting since 1947. We create functional, high-tech knitted garments for better outdoor experiences. During our long history, we've become known for quality and durability in every detail. A combination of history and innovation leads us into the future with sustainable, high-perfomance knitwear.
Close
More
Silva
P.O. Box 85
161 26 Bromma
SWEDEN
SILVA has developed and sold sports and outdoor accessories since 1933. The hero products, compasses and headlamps, are characterized by a high level of functionality and innovative design. All products are designed and tested in Sweden to withstand the tough Nordic climate and terrain. SILVA develop accessories for activities such as running, skiing, biking and hiking.
Close
More
Sjö&Hav
Varvsgatan 10a
117 29 Stockholm
Sjö&Hav Outdoor Care values sustainable lifestyle, quality and the wellbeing that nature brings to humans. They exist in order to give people access to nature and everything it complies, without leaving any trace. The products are clean, biodegradable and produced in Sweden. The company continuously develop the products and the organisation towards sustainable goals and prioritize the environment in all corporate decisions.
Close
More
Skogstad
SKOGSTAD SPORT AS
6793 INNVIK
NORWAY
Pure conscience, active, creative and skilled. Skogstad has since 1937 produced quality sport and outdoor clothing for families. We have a high focus on the environment, ethics, design, quality, functionality, at reasonable prices. Our vision is to be the best at this and to create a feeling of outdoor joy for most people with the confidence that their clothes will last for generations in all activities and in all types of weather they are designed for.
Close
More
Superstainable
Moerksoevej 23
8600 Silkeborg
Denmark
SUPER-STAINABLE
Superstainable is an outdoor brand based in Silkeborg, in the heart of the great forests of central Denmark.
Since 2016 they have focused on creating uncompromising outdoor wear made under the best certifications available.
Their outdoor essentials rely on quality, consciousness and transparency. All styles are made in organic or recycled materials.
Superstainable's mission has not changed since the beginning and they are still creating the most sustainable uncompromised outdoor wear, while minimizing their environmental impact and our carbon footprint (GHG).
Close
More
Superyellow
Veneentekijäntie 12
00210 Helsinki
FINLAND
Superyellow is a Scandinavian headwear brand established in 2007. In their products Scandinavian design is combined with quality materials such as Merino Wool with high attention to sustainability and quality. All products are made in Finland. Nature is their biggest inspiration and they want it to stay as it is. #wedothingsright
100% Merino Wool beanies Made in Finland
Close
More
Suprabeam
Suprabeam
Dyssen 3
8200, Aarhus N
Denmark
Suprabeam is a portable light manufacturer with headquarter in Aarhus, Denmark and locally based sales companies in France, Sweden, and Switzerland. With a long history within portable lighting, Suprabeam has been in the industry right from the introduction of LED chips. With a stronghold in the industrial sector, Suprabeam has over the years developed its product range based on an increasing demand from a wide audience, within outdoor, sport, biking etc. seeking the performance and robustness of Suprabeam products.
By building products that in form and functionality are natural and easy to use, Suprabeam strives to provide the best and most intuitive user experience. Suprabeam has always been based on creating premium products to quality-conscious users. Our efforts are pursued while continuously seeking to reduce our environmental impact and ensure that regulatory requirements are complied with.
Close
More
Svala of Finland
Paanutie 4
Fin-86710 Kärsämäki
Finland
Finnsvala Oy stays true to its roots when it comes to the underlayers, midlayers and other accessories that carry the Svala of Finland brand. The company's work is grounded in Finnish history, doing things the right way and without cutting corners. Every single Finnsvala product is hand-made. Its factory is in the municipality of Kärsämäki in North Ostrobothnia, Finland. The design philosophy is Finnish to the core, with the emphasis firmly on usability and functionality. Svala products are designed to cope with the toughest of conditions, just like all the best Finnish achievements.
Close
More
Tenson
Ekonomivägen 2
436 33 Askim
Sweden
The Swedish Outdoor Brand – Since 1951. Tenson has returned to its outdoors and adventurous roots and is on a mission: To design, develop and market functional and stylist outdoor apparel for all-weather conditions. Versatility, reliability and function are cornerstones of its product design and development. Follow the story at Tenson Journeys.
Close
More
Tentipi
Verkstadsgatan 15
686 30 Sunne
Sweden
When choosing your outdoor equipment, it's often a matter of protecting yourself from the elements. With innovative and technically advanced Nordic tipis, Tentipi takes you further and lets you embrace the elements. Summer or winter, desert heat or polar cold – with a lot of space, a fire in the middle and unsurpassed ventilation properties, Tentipi offers a truly comfortable outdoor life pursuit – a home from home.
Close
More
Thule

Thule is the world leader within sports and utility transportation offering accessories for active families, outdoor enthusiasts and professionals who want to transport their gear safely, easily and in style. The product portfolio comprises rooftop boxes, roof rails, bike carriers, kayak carriers, ski carriers, trailers and much more. The company is headquartered in Malmö, Sweden.
Close
More
Trangia
Alsenvägen 16
830 47 Trångsviken
Sweden
The Trangia stove can be called a Swedish classic. Over 50 years have passed since the first storm kitchen was produced. It has been refined and developed into more products, but the original, ingenious design is still the foundation of today's models. The company was founded in 1925, in the town of Trångsviken, with the Jämtland wilderness as the perfect testing environment.
Close
More
Tretorn
Garnisonsgatan 51/Box 931
251 09 Helsingborg
Sweden
Tretorn has what all brands want: a history, a legacy and a story. From the rough weather that got the company started in 1891, to the continued improvement and innovation that keeps them going. This year, Tretorn celebrates their living heritage, their first 125 years – and evolution for many more years to come.
Close
More
Tufte Wear
Lysaker Torg 4
1366 Lysaker
Norway
The Tufte brand was founded by Olaf Tufte, an Olympic champion and humble farmer from Vestfold, Norway. With a mantra of "It's always possible to get better" he started making super soft boxer briefs for the hard-working man.
Tufte has come a long way since that, but the mantra remains the same. It drives all aspects of their work. Tufte aim to always deliver you the most comfortable clothes possible, produced in the most sustainable way they know. It's hard work, but it feels good. And so do their clothes.
Close
More
Ulvang
Postboks 814
N-2626 Lillehammer
Norway
The Ulvang collection has been developed in close collaboration with Vegard Ulvang. Collaboration began in 1995 with the wool sock Ulvang Spesial, and the collection quickly expanded into a full range of socks and body wear. A range of mid-layer clothing and hats have also been developed.
Vegard Ulvang has gained considerable experience on his expeditions and trips, particularly when it comes to dressing optimally for fluctuating and extreme weather conditions.
Close
More
UphillSport
Sukkamestarit Oy
Kuukuja 2-4
33420 Tampere
Finland
UphillSport is an innovative outdoor lifestyle brand from Tampere, Finland. Tampere area has over 200 years of quality textile manufacturing know-how.
UphillSport is passionately committed to continue technical innovations and further develop its high-quality manufacturing know-how with sustainable way. UphillSport socks are made in Finland in its own modern ISO9001 certified factory. The company was established 1996. Its technical speciality is Multilayer knitting system for better warmth, breathability, moisture control and durability.
Close
More
USWE
USWE Sports AB
Verkstadsvägen 1
24534 Staffanstorp
Sweden
USWE is an outdoor & sports brand that is specialized in action backpacks for athletes and weekend warriors. They're known for its patented No Dancing Monkey™ 4-point harness technology that makes their packs 100% bounce free in action whether you bike, run, hike or ski. The product portfolio comprises hydration packs, daypacks, protector packs and lifestyle packs plus a wide range of accessories that makes it possible to build your own pack for individual fit. The company is based in southern Sweden and distributes its products in more than 60 countries.
Close
More
Viking
Luhrtoppen 2
1470 Lørenskog
Norway
Viking Footwear makes shoes of the highest quality for outdoor people all over the world. The first pair of Viking's shoes was made in 1920. With 100 years of experience, Viking provides the market with durable and comfortable shoes for the whole family. The company sells more than two million pairs of shoes each year and is one of the biggest suppliers of GORE-TEX® footwear in Europe. For 100 years, Viking Footwear have worked passionately to make shoes that battle both weather and terrain.  
Close
More
Walkstool
Björkallén 17
142 66 Trångsund
Sweden
Walkstool is the only three-legged stool in the world with telescopic legs, patents and trademark protections. It is light, compact and offers superior sitting comfort. Walkstool comes in six different models, all made in Sweden by Scandinavian Touch. All offer two sitting positions – high and low – with the strongest model able to support over 400 kilograms.
Close
More
Wildo
Industrigatan 24
504 62 Borås Sweden
Wildo are driven by the belief that all people are entitled to more nature. Deep forests, high mountains and open waters. Simply more outdoors.Proven under Swedish conditions for decades, Wildo's campware is made to be trusted. Anywhere and everywhere. All of the products are made with carefully selected and BPA-free materials. Wildo – functional, durable and lightweight.
Close
More
Woolpower
Chaufförvägen 29
831 48 Östersund
Sweden
Woolpower is a living proof that a clothing company can provide reasonable salaries, safe employment and a working environment that people enjoy. Ever since their factory opened in Östersund, in 1969, all the garments have been sewn there. They manufacture thermal undergarments in mulesing free merino wool.
Close
More
ZlideOn
Zip Clip Solutions AB
Biblioteksgatan 29
114 35 Stockholm
Zlideon is a globally patented product that enables customers to save lives on their broken zippers. With a patented clip-on solution, the old zipper is easy to replace, and the life of the damaged jacket, bag or shoes is extended. Zlideon is made of surface-treated zinc and is very durable, as well as manufactured in Sweden.
Close